Here's the final version of Stonewall (hard for me to say, I'd keep messing with it infinitely if I didn't need to mail it out)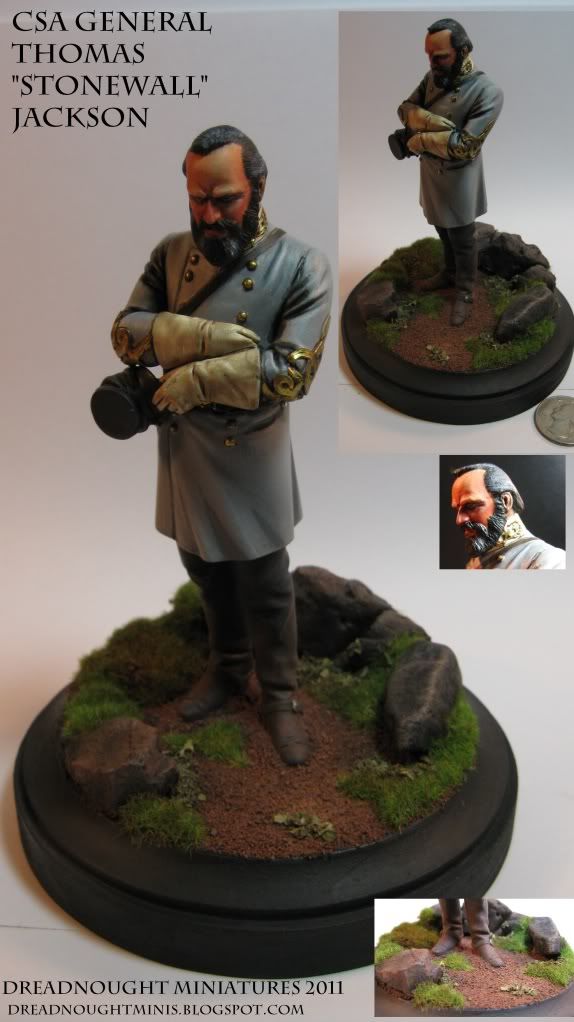 And you can vote on my work at coolminiornot.com here:
http://www.coolminiornot.com/294186
Yes, I know I left off the sabre, but to be honest once it came down to it, I found the sabre sort of like the stock base, overcomplicated and superfluous to the overall mood of the piece. I rather envision Jackson, perhaps at a Christmas party, dressed nicely, and in the distance hearing the din of battle through the hills and valleys, and looking off in the distance, as uncertain as he was steadfast.
This was a pleasure to paint, I'd love to do more from Verlinden's great line of resins.